MANKIND IS DEAD.

BLOOD IS FUEL.

HELL IS FULL.


ULTRAKILL is a Stylish Action retro-style First-person Shooter made by Arsi "Hakita" Patala and published by New Blood Interactive. You play as V1, one of the robotic survivors of a war where combat robots that run on blood exterminated humanity for fuel, to eventually find themselves fresh out. Running low on power, you dive into the depths of hell in search of blood.
The gameplay harkens back to the lightning-fast shooters of old and places emphasis on movement, dodging attacks, and unbridled aggression in arena-style levels. The players health can only be restored by showering in the blood of enemies, necessitating damaging foes at close range. Along the way, killing foes in varied and stylish ways will grant points that V1 can spend on weapon upgrades.
The game's prologue and first act were released in Early Access on September 3, 2020, and a free demo is available on Steam. You can find ways to help the wiki out here.


The Malicious Face's corpse can be smashed apart if you ground slam on it.
Now in early access!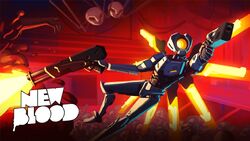 Official Socials
Join the Wiki Discord!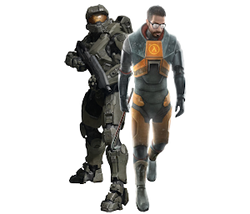 Community content is available under
CC-BY-SA
unless otherwise noted.